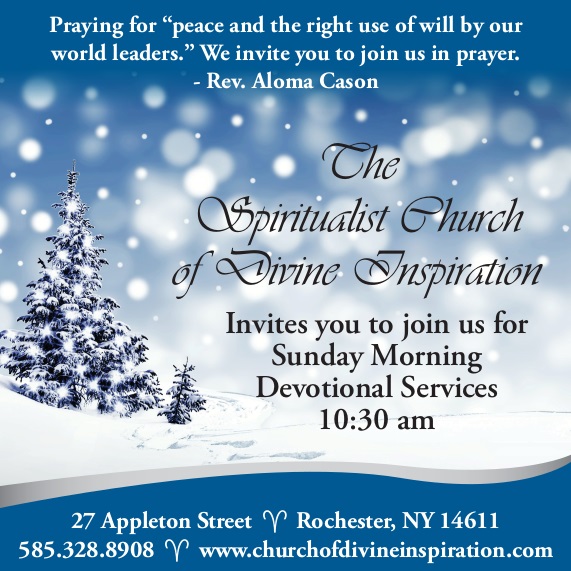 Prayer Ministry
The Church of Divine Inspiration's Prayer Ministry began some fifty years ago. Through the pastorship of Reverend Marion L. Newbie this prayer became a standard outreach to our members. The word soon spread about the effectiveness of this prayer ministry and many called or wrote letters requesting prayer. The Church of Divine Inspiration's Prayer and Healing List was established and remains very active today. We firmly believe that prayer is the gateway to God and to personal progression in our own consciousness.
In Addition to our regular prayer and healing service incorporated in each of our services, we have devoted every second Saturday of the month and created a Prayer and Healing Circle. This circle begins at 10:00 AM and all are welcomed. Please send us your special prayer requests as well as the names of your loved ones and friends to be added to our Prayer and Healing list.
You can send in your prayer request through our contact page or by mailing your prayer request to:  27 Appleton Street, Rochester, NY 14611
"Several years ago, I received in my meditation, that we needed to pray for peace and for the right use of will by our world leaders.  We invite you to join us in prayer."  ~ Rev. Aloma
Devotional Services:  Sunday 10:30am & Wednesday 7:00pm *Except 4th Sunday
Guest Medium's Day:  10:30am Service / 12:30pm Circles / 1:00pm Hot Dinner *Every 4th Sunday
Healing Services:  Sunday 10:00am & Wednesday 6:00pm *Except 4th Sunday & 3rd Wednesday (see below)
All Healing Service:  Every 3rd Wednesday of the month 7:00pm
Hot Dinner every 4th Sunday of the month.
Weekly Schedule of Events
Please note; all Sunday services start at 10:30am, unless otherwise noted below.
May 7 – CODI 100th Anniversary, Rev. Cason
May 14 – Rev. Colleen Gordon
May 21 – Rev. Jean Noce
May 28 – No Sunday service, Closed for Holiday
GAS 125th Annual Convention Hyatt Regency Hotel
Friday, June 9, 2023

2:00-4:00pm – Drum Circle Workshop
7:30PM – Healing Service
Saturday, June 10, 2023
10:00AM – GAS MEMBERSHIP MEETING
2:00PM-6:00PM – Psychic Fair, Certified Mediums.  Cost $40:00
Sunday, June 11, 2023
10:00AM – Morning Service
1:00 PM – 3:00 PM – LUNCHEON
7:00 PM – ALL MESSAGE SERVICE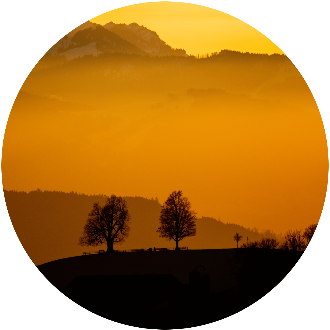 Your mind will always believe everything you tell it.  Feed it hope.  Feed it truth.  Feed it with love.